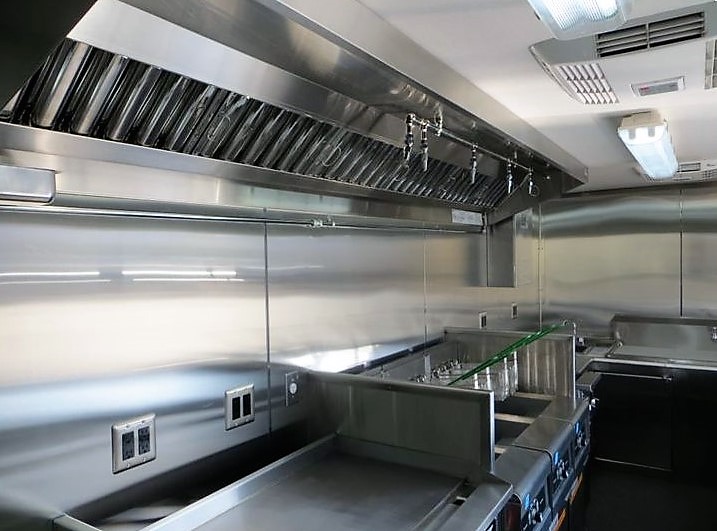 Custom Restaurant Exhaust Hoods by FTB of Phoenix
When designing and planning a restaurant ventilation system, the exhaust or grease hood can make or break the kitchen.
When Food Truck Builders of Phoenix (FTB) designs your custom hood, we carefully consider all factors.
Not only do we make sure to safely deal with both smoke and grease, but we also make sure that your new hood will pass Maricopa County Health Inspections.
Other factors we consider include the flow rate (a combination of fan speed and exhaust vent size) and decibel level (nobody wants to yell over a noisy hood.)
Restaurant exhaust hoods for commercial kitchens and restaurants are engineered to meet both building codes and kitchen ventilation needs. This ensures the safety of your establishment, and maintains the good health of everyone in the kitchen.
Custom stainless steel hoods by FTB Are GUARANTEED to Meet Local Health & Safety Codes
For more information, call 602-418-0699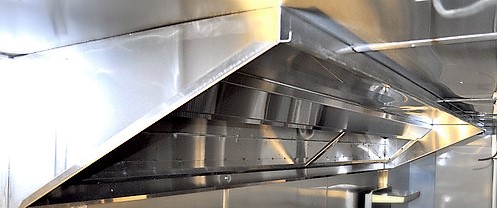 Talk more about your products here.
While some kitchens require only simple ventilation, other equipment requires careful design and execution to meet local health and safety codes. Whichever type you need, you can rest easy when you work with FTB. Every custom hood we design and fabricate is GUARANTEED to pass local health & safety inspections.
Next Steps…
Custom Exhaust Hoods by FTB Are a Sound Investment
A proper fitting exhaust hood will provide years of safety, comfort, and reliability.
If you're interested in learning more about a custom exhaust ventilation system, please feel free to contact us 7 days a week at 602-418-0699.
Estimates Are Always Free and Zero Obligation