---
---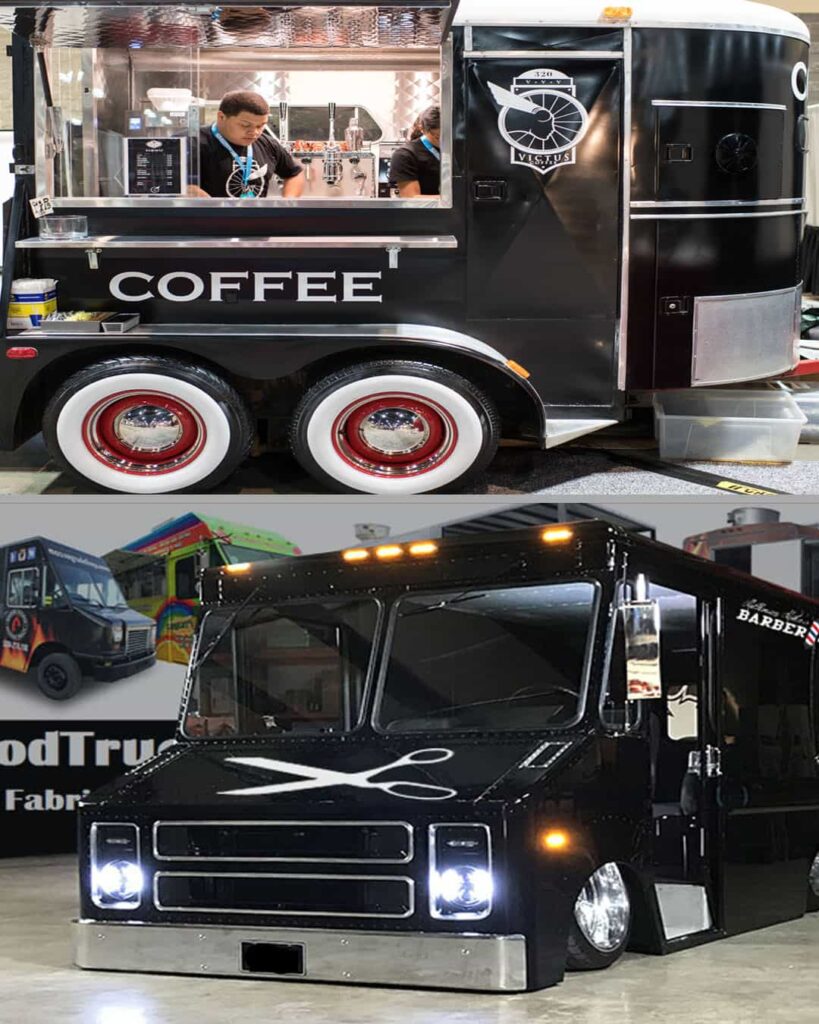 Call or Text 602-301-0653
We've got the only concession trailers and food trucks for sale guaranteed to pass initial health inspections in any city or state.
We'll also beat any competitors written quote by 10%
Seller financing available with 0% Interest for 12 months with 1/2 down.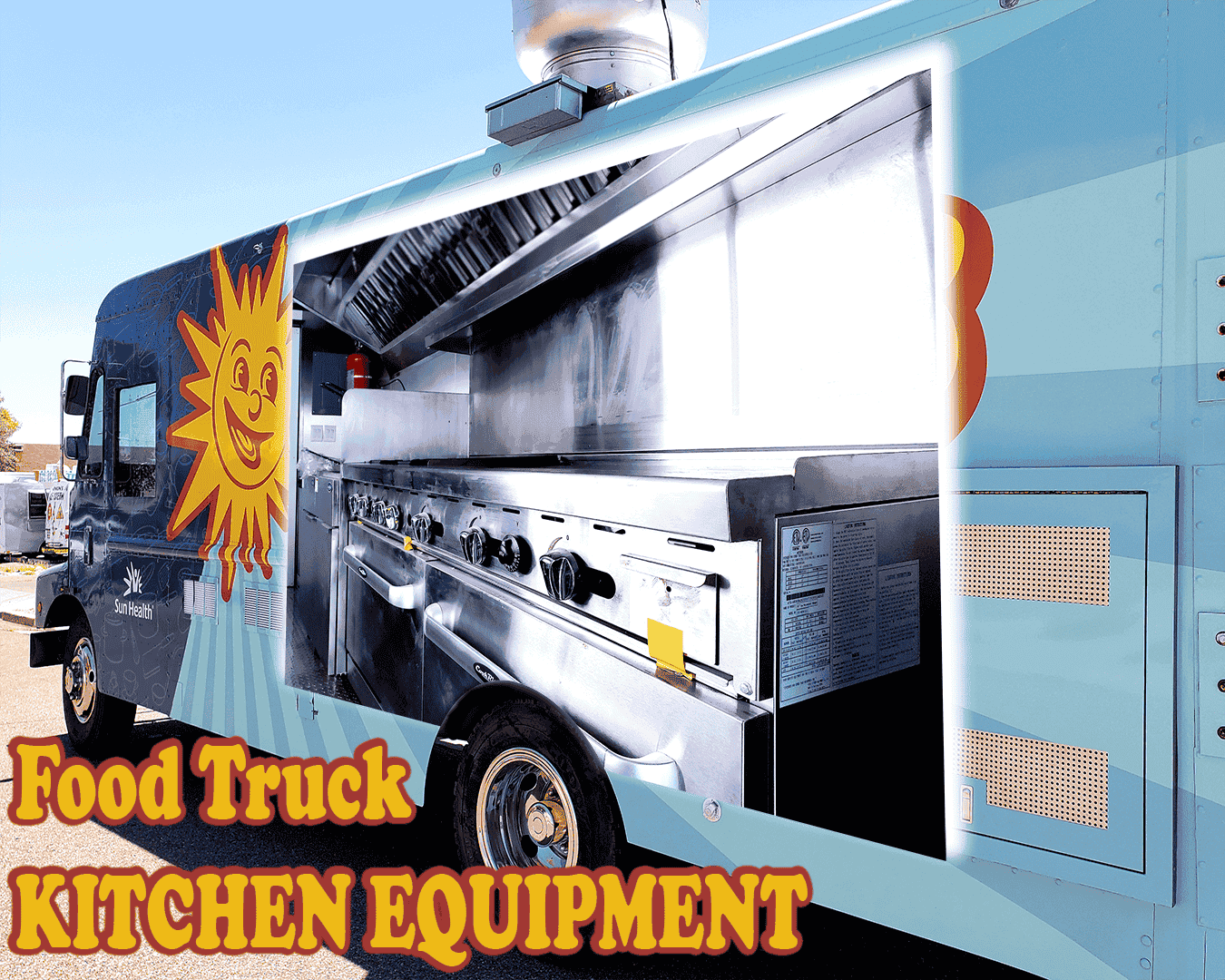 We Sell and Install New and Used NSF Food Truck Equipment, Including Cooking Equipment, Refrigeration and Exhaust Systems, work tables and sinks.
Food Truck Kitchen Equipment.
A lot of restaurant equipment used in food trucks is really just the same stuff you would see in a traditional restaurant. But some of it's different. Knowing which is critical in maintaining a properly working food truck. This is especially true in Phoenix where pairing the wrong equipment, in the wrong trailer can be all it takes to keep your refrigeration from cooling properly.
Since we also do repairs, we get to see what equipment works well together (in a food truck) and what doesn't. This knowledge is something we love to share with our customers. We want the equipment we sell you to work well with everything else in your kitchen and provide you with years of reliable service.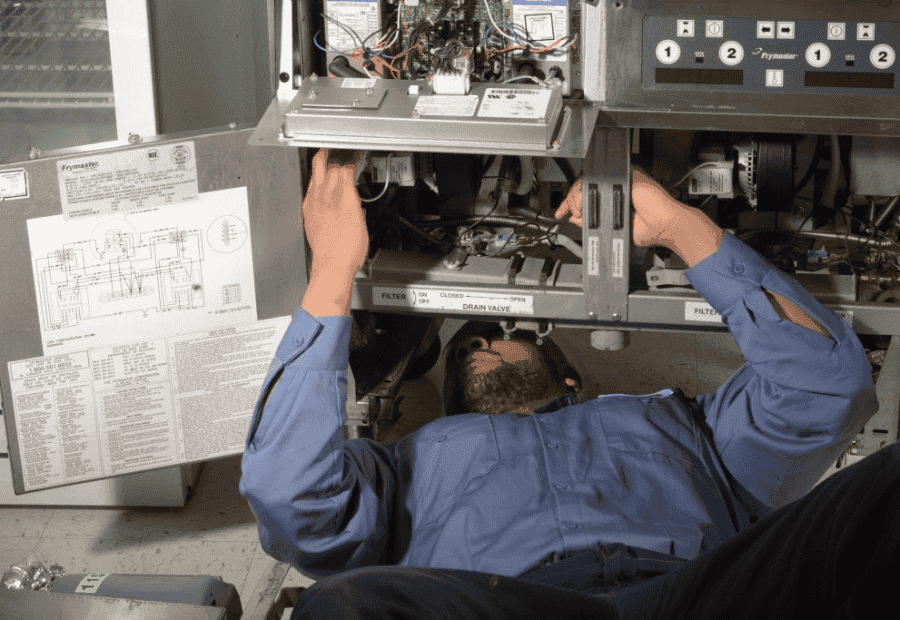 For Food Truck Equipment in Phoenix Arizona, Call 602-301-0653

The restaurant equipment you use in your food truck or trailer is generally the same equipment you'd use in a brick-and-mortar restaurant. But being in a truck or trailer can affect the way the equipment runs. In other words, it's just different enough, that you need a repair company with experience dealing with equipment inside of food trucks and trailers.
We specialize in repairing restaurant equipment inside of food trucks, and we'd love to help you with yours.
We offer Fast 24 HR Service and in-shop repair. We've also got parts on hand to repair all major makes and models of commercial refrigeration, cooking equipment, and exhaust systems. We can also repair the truck or trailer itself, and handle any electrical, plumbing or AC needs it might have.
For Food Truck Repair in Phoenix Arizona, Call 602-301-0653

Design
At first, it seems easy. You know what you'll be serving, and you have a good idea of what equipment you'll need to do it. Then you start learning about state and county requirements, and things get a little more complicated. For many people, designing their food truck or trailer can be the most difficult and frustrating part of the whole process. Like most things worth doing, it will require some effort and dedication. But as you probably already know, the payoffs can be tremendous.
If at any time you can use a little help, you can always call us. Our team's been designing and building food trucks for years, and we'd love to help you.
Fabrication
Some of our customers have a carpentry background as well and find themselves uniquely qualified to build their own food trucks. Others already have trucks, and only require small additions and remodels.
Whether you're just starting out, or you've built your own truck and just need help with that one little piece, we're here to help.
For Food Truck Design and Fabrication, Call 602-301-0653

All new and used equipment comes with a warranty and is available for local and express delivery, TODAY.
All equipment is NSF approved
Custom installation and fabrication are always available.
And EVERYTHING we do is GUARANTEED to pass local inspections!
CLICK HERE for More Food Truck Equipment For Sale.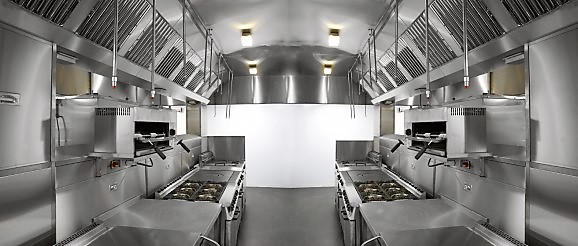 We don't just build food trucks. We also build custom stainless steel cabinets, shelves, restaurant exhaust hoods, holding tanks & More.
Click Here for More About Stainless Steel Fabrication
Custom Food Trucks For Sale and Custom Food Trailers For Sale in Pheonix AZ
At Food Truck Builders of Phoenix, we specialize in fabricating customized mobile kitchens for one of the nation's fastest-growing industries.
We build everything from food trucks and trailers, to carts and kiosks. Our custom manufacturing process results in truly customized kitchens that any chef or entrepreneur could be proud of.
Our clients leave our warehouse fully-equipped to prepare the best cuisine possible for cornering even the largest target market.
Our food trucks and trailers can be seen all over the country.
We can help you whether you're upgrading an existing truck, or if you are looking to acquire a new one. We can be of service.
We offer:
Food Trailer Manufacturing
Custom Built Concession Trailers
Food Truck Service
Food Truck Remodel
Food Truck Renovation
Food Truck Customization
Food Trucks For Sale: A Buyers Guide
Purchasing a used food truck for sale is one of the most significant investments when starting a food truck business. To simplify the process, we've put together this little guide to help simplify the buying and personalization process.
Food Trucks For Sale or Brick-and-Mortar?
Starting with a food truck business can be an excellent gateway to the restaurant industry. Mobile kitchens like food trucks for sale are generally more cost-effective and versatile than traditional brick-and-mortar establishments. Here are some of the key advantages:
Operational Expenses: Food trucks for sale come with the primary cost of the vehicle and its equipment. In contrast, traditional restaurants demand investments in site development, furniture, and more. Moreover, food trucks often operate with a leaner staff, typically consisting of a cashier and a chef.
Profitability On the Move: Unlike stationary restaurants, food trucks offer the flexibility to move around. This mobility allows them to tap into various locations within a city, reaching new customers and enhancing brand visibility.
Experimentation with Menu Items: Food trucks for sale provide a unique platform for culinary creativity. Given the on-the-go nature of their service, customers are often more adventurous and willing to try unconventional food combinations.
Stand Out from the Crowd: While the food truck trend is on the rise, it still presents an opportunity to differentiate from other local eateries. Additionally, a food truck acts as a moving advertisement, increasing the visibility of your brand to potential customers.
Understanding the Costs of Food Trucks for Sale On average, entrepreneurs spend between $70,000 and $80,000 on food trucks. The total price can range from $50,000 to $250,000, depending on customization and local requirements. Here's a breakdown:
New Food Trucks for Sale: $100,000-$175,000.
Used Food Trucks for Sale: $50,000-$100,000.
Leasing a Food Truck: From $49/Day.
The Journey to Owning a Food Truck
Begin by drafting a food truck business plan, researching your target market, understanding local regulations, and determining equipment needs. Most entrepreneurs seek financing or loans to cover startup costs. Once approved, you can decide between buying a new, used, or leasing a food truck.
Deciding Between New vs. Used Food Trucks or Food Trailers for Sale
The choice between new and used trucks depends on your budget and preferences:
New Food Trucks:

Advantages: Customized to your needs, no wear and tear, reduced breakdown risks, comprehensive warranties, and a fresh appearance.
Disadvantages: High initial cost and longer customization time.

Used Food Trucks:

Advantages: More affordable, existing kitchen layout, and pre-installed equipment.
Disadvantages: If purchased from a private party, there's a risk of potential for repairs, unknown wear and tear, and limited customization options.
Considering Leasing a Food Truck or Food Trailer
Leasing is an alternative to avoid high initial costs. It allows entrepreneurs to use a brand-new truck without a significant upfront fee. However, there's a risk of returning the truck at the end of the lease, so opt for the lease-to-own options.
Finding the Right Food Trucks for Sale Once you've set a budget, find a reputable dealer. While platforms like Craigslist or eBay might offer options, they come with risks. It's beneficial to ask other food truck owners for recommendations.
Designing Your Food Truck for Sale Customizing is a crucial aspect of the process. A reputable manufacturer can help bring your vision to life. The typical process involves:
Contacting the manufacturer.
Discussing needs and budget.
Reviewing and adjusting blueprints.
Waiting for the truck's completion.
Securing necessary permits.
Customizing Features for Food Trucks for Sale
The layout should align with the cuisine you offer. Consider the size, fuel type, power supply, and special features like security awnings, TVs, speakers, and more to make your truck unique.
Conclusion
Owning a food truck offers freedom from traditional storefront constraints. However, it demands thorough research and investment. Our hope was that this guide could help you make an informed decision and find the perfect food truck for sale for your business.